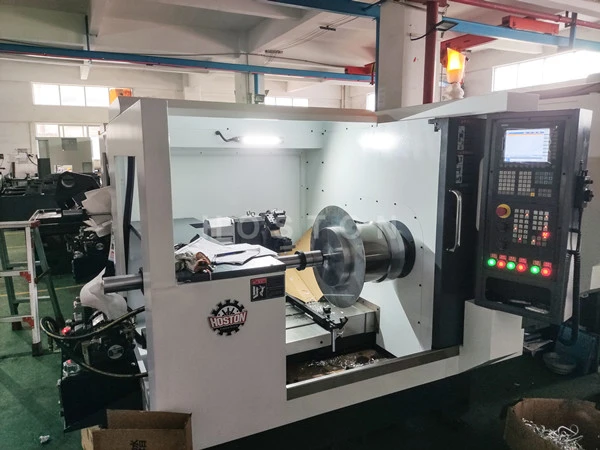 This Single-roller Metal Spinning Machine WLL-SRS650 will be sent to Tachikstan.
WLL light precision high-speed single-spin series CNC Metal Spinning Machine is a precision and efficient metal forming machine mainly used in lighting, kitchen utensils, handicrafts, musical instrument manufacturing, auto parts and other industries.
The machine can realize 24-hour unmanned automatic production, which solves the defects of low production efficiency and uneven product accuracy of traditional manual spinning.
The machine tool adopts advanced numerical control program control, the programming is simple and easy to learn, and the operator can be trained quickly.
This series of comprehensive functions can complete the mass production of barrel type, cone type, parabolic type, horn type, warhead type and other series products, and can also complete trimming, flanging, crimping, shrinking, rolling in the same machine tool Pressing, finishing shape and thread processing and other functions.