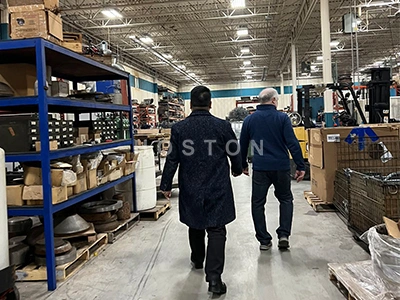 After three years, the right time, place and people are in harmony. The leaders of our company came to Chicago, USA to meet with old friends and partners.
First of all, make an appointment with them in advance, arrange the itinerary, and agree on the location. Before visiting the client, we prepared some gifts and samples of company products.
Then, visited their current factory workshop. Wherever you can see, several large CNC metal spinning machines, neatly arranged spinning parts, and standardized and orderly operations are directly in sight. Engineers communicated with us about some technical issues, and as a company specializing in the production of CNC metal spinning machines, we answered their questions. During the period, talk about the past and look forward to the future, everything can be expected!
Hoston is not a closed club, but a big family that supports each other and we are looking forward to a good partner for win-win cooperation.