Metal spinning may be a versatile and powerful technique for manufacturers and engineers. Many metallurgists only consider its usefulness for creating small batches of artisanal goods.

Without metal spinning, motorcycle parts and car wheels wouldn't be very easy to form. Neither would gas bottles, cooking pots and pans, or myriad components within the defense and aerospace industries.

Read on as I guide you on everything that you should know about metal spinning.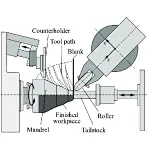 A Single-roller Metal Spinning Machine WLH-SRS850 has been completed and will be exported to Qatar!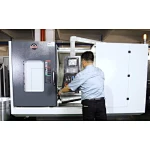 After more than a month, Martin, a customer in Argentina, received the Metal Spinning Machine delivered across the ocean.