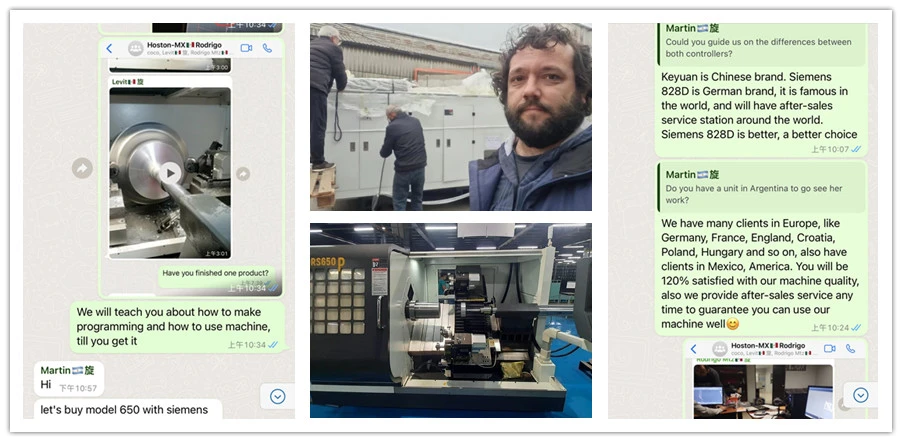 After more than a month, Martin, a customer in Argentina, received the Metal Spinning Machine delivered across the ocean. As soon as he received the machine, he sent pictures and said he was very satisfied with our Metal Spinning Machine!
And then we will arrange the training online about how to install and use it.
Our sales specialist recalled that when we first started dealing with this customer, he was very kind, professional and cheerful. During the negotiation, he expressed great sincerity and prepared to pay 50% in advance.